Pieces of Learning is a leading publisher of differentiated K-12 publications and provides top-quality staff development speakers who move educators from ordinary to extraordinary! With expertise in Differentiation, Standards-Based Teaching Activities, Creative and Critical Thinking, Assessment, Underachievement, and Gifted and Talented Education, we publish supplemental Activity Books to improve student thinking and questioning skills, encourage creativity in the language arts, promote critical thinking in math and science, explore character education, present research skills and provide enrichment in social studies. Teacher Resource book topics include differentiation, assessment, achievement, motivation, bloom's taxonomy and teaching strategies.
Our products are Created For Gifted and Effective for ALL Learners!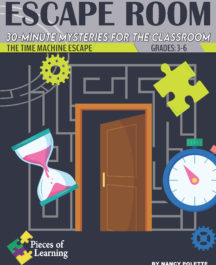 $

12.95
These new Escape Room Mysteries are sweeping the nation!
Great for the entire class to work together to solve the clues or for smaller groups to solve individual clues.  Each packet contains the objectives, clues, instructions on organizing the class, and preparing the room. There are no locks for the teacher to set or the students to open.  Set-up time for the teacher is usually less than 15 minutes and the mystery can be solved within 30 to 45 minutes.
RECENT POSTS

UPDATE on Shannon Anderson – Indiana Teacher of the Year* 🙂
Here are a few updates from Shannon Anderson! Here is a podcast interview where she shares some tips from the book, Be an Amazing Writing Teacher. https://lessonimpossible.podbean.com/e/agent-shannon-anderson-writing/ She was also interviewed on this blog: https://unicornjazz.com/this-good-morning-america-teacher-appearance-happened-for-her-acts-of-kindness/?fbclid=IwAR03kMKilttQAh-CAxj_1UuqKpMZ9pDw3A6eWn9NGF4h0Dv8Mpr8vTz2Wfw Budsies has made the deliveries (if you haven't seen this, please read more on her website below) made to students' […]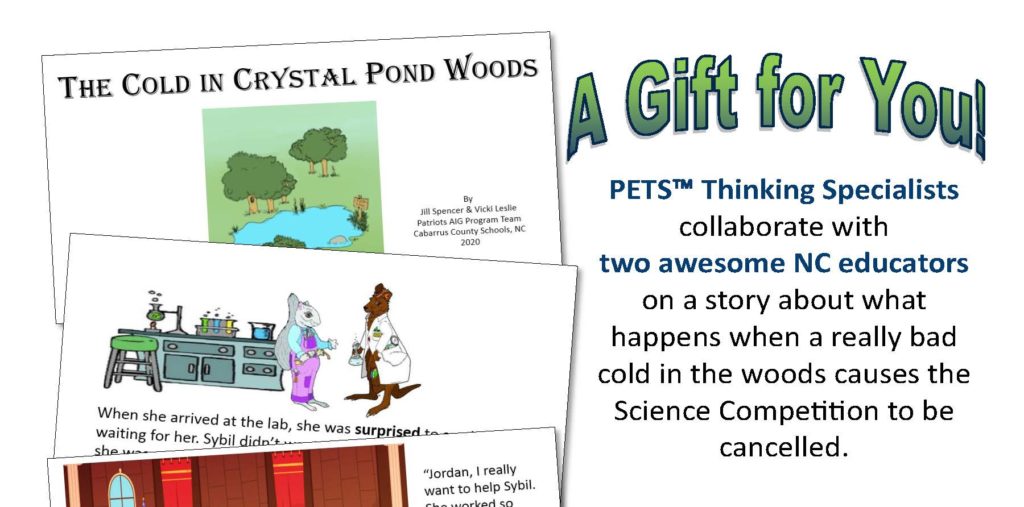 The Cold in Crystal Pond Woods – A Gift for you!
PETS™ Thinking Specialists collaborate with two awesome NC educators on a story about what happens when a really bad cold in the woods causes the Science Competition to be cancelled. All of us here at Pieces of Learning invite you to use this story freely with your students – or use it as a template […]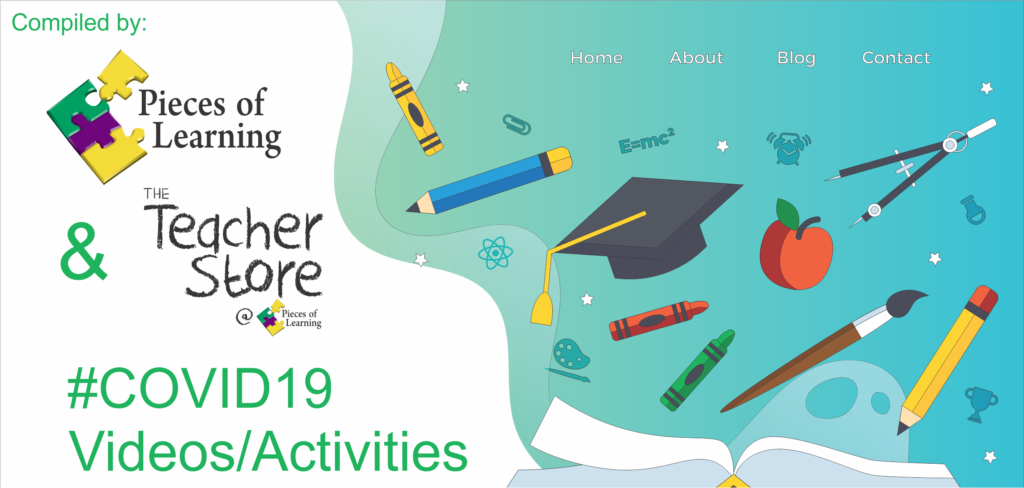 COVID19 Video and Lesson Sharing – Please Share
We have started compiling a list of activities and videos here for teachers to share with students and parents alike to help keep those brains moving during these difficult times. I know many states (ours included – Illinois) are on a "shelter-in-place" directive by their governor – and I believe every state has suspended schools […]