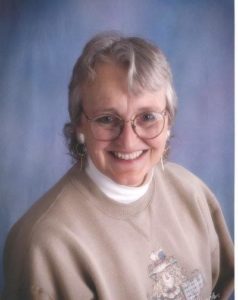 For more information on Dodie click here.
Dodie, an educational consultant for Pieces of Learning is renowned for her co-development of the Primary Education Thinking Skills program (P.E.T.S.™), which is used in classrooms across the country. Dodie received her Bachelor of Arts degree from Mount Holyoke College, her teacher certification from Northern Illinois University, and her Masters in Teaching & Leadership from St. Xavier University.
Dodie has a rich background in education, having served as a teacher, gifted coordinator, graphic artist, educational consultant, and Future Problem Solving Coach.
Dodie has developed materials and educational workshops on curriculum differentiation in mixed ability classrooms, critical & creative thinking skills, independent study, product assessment, and the nature of giftedness. Her workshop titles are as follows: