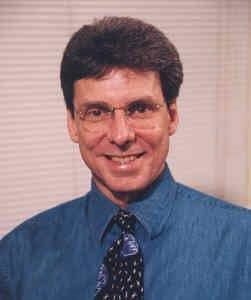 Dr. Keith Polette is a specialist in children's literacy and the Director of the English Education program in the Department of English at the University of Texas at El Paso. At. UTEP, he is an Associate Professor of English and teaches undergraduate courses in Children's Literature, Writing Processes of Children, Reading and Writing Nonfiction, The Dynamics of Language, and graduate courses in Methods of Teaching Children's Literature, Methods of Teaching Writing, Methods of Teaching English/Language Arts, Writing for Children, and Poetry and Personal Poetics.
Keith earned a Ph.D. in English from Saint Louis University, two Masters degrees from Idaho State University-one in English and one in Drama-and a B.A. in English from Central Methodist College. He is the Director of the Southwestern Children's Literature Festival and the former Director of the West Texas Writing Project (a site of the National Writing Project).
Keith is a former Language Arts Mentor/Teacher in St. Louis, Missouri. He is also a nationally recognized literacy consultant who gives keynote addresses and conducts seminars for K-12 teachers throughout the United States and Canada.
For more information on Keith click here.
Staff Development Topics:
Reading Nonfiction Critically and Research Without Copying

The WRITE Way:  Developing Writer's Craft

The Joys of Nonfiction:  Reading and Writing in the Content Areas

On the Wings of Words: A Mindful Approach to Guided Reading

Creative Reading:  Developing Essential Literacy Skills with Innovative Activities

The Pleasures and Power of Poetry

Building Literacy Through Oral Language, Drama, and Storytelling

Dynamic Vocabulary Activities

Higher Order Literacy:  G/T Language Arts Strategies

Clamor for Grammar!:  Activities to Develop Writer's Craft

Strategies for Struggling Readers
Keith's Keynote Addresses Include:
How Students Think and What We Can Do About It!

Expect Surprises, but Surprise Expectations!

What Story Are You From?
To have our staff development coordinator contact you with more information about Keith click here.