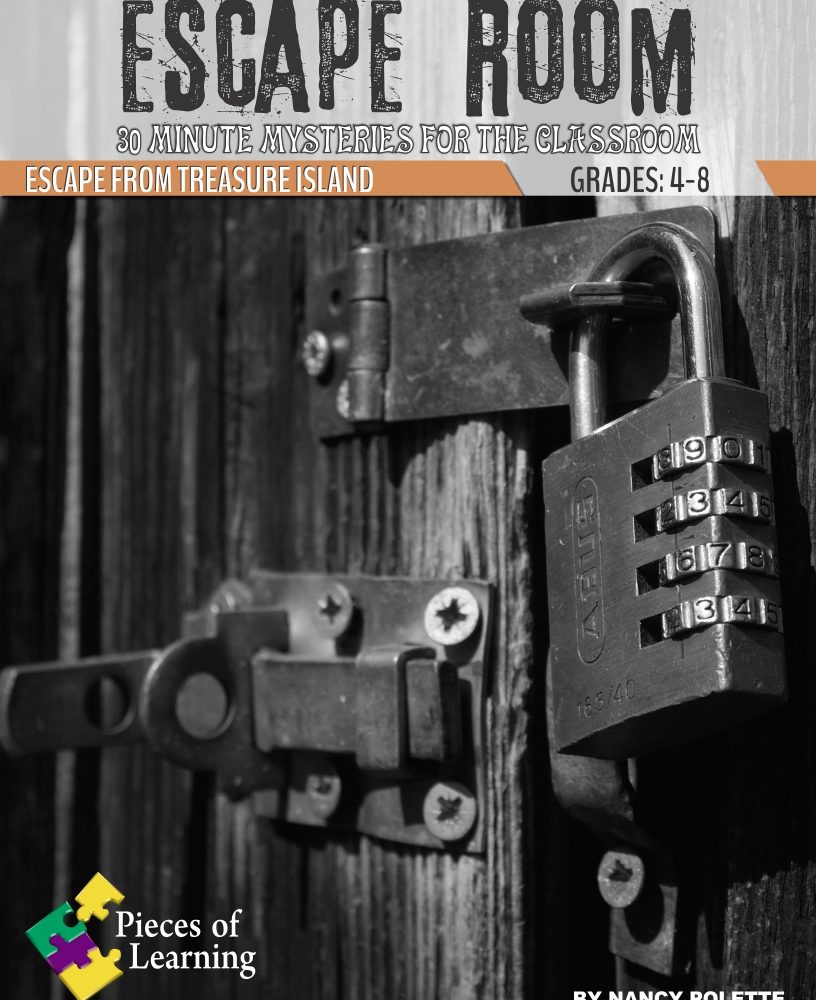 Have You Tried Our Escape Room Activities???
These new Escape Room Mysteries are sweeping the nation!
Great for the entire class to work together to solve the clues or for smaller groups to solve individual clues. Each packet contains the objectives, clues, instructions on organizing the class, and preparing the room. There are no locks for the teacher to set or the students to open. Set-up time for the teacher is usually less than 15 minutes and the mystery can be solved within 30 to 45 minutes.
No cell phones or computers are allowed to be used. The students must research the clues the "old-fashioned" way.
Escape Room – 30 Minute Mysteries for the Classroom
by Nancy Polette
Grades 3-8+
Current Titles:
Who Stole Cinderella's Slipper
A Case of Mistaken Identity (Based on Around the World in 80 Days)
Rescuing Snow White
Escape from Treasure Island
More coming soon!!
Snow White

Around the World in 80 Days

Cinderella