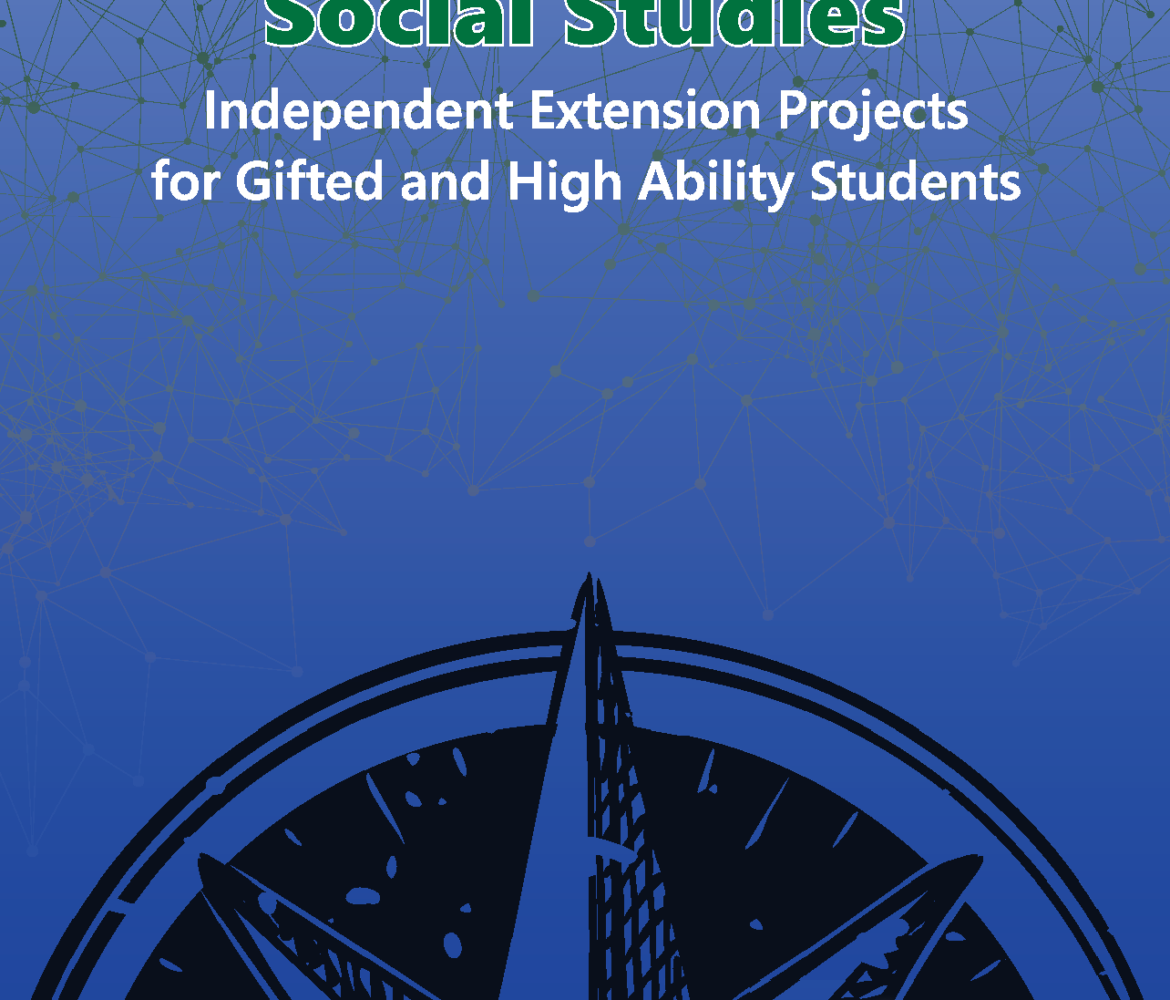 Explorations in Social Studies
Independent Extensions Projects for Gifted and High Ability Students
by Rae Harris and Elizabeth Duncan
Explorations in Social Studies is designed to help teachers in 3rd through 6th grade classrooms differentiate instruction for students who quickly master grade level material. It makes independent activities easily available to use in the mixed-ability classroom and includes supplementary materials that support the implementation of the projects in the classroom.
Each two-page Exploration provides students an opportunity to dig deeply into an interesting extension topic tied to national standards. Thoughtful, rigorous "Important Questions" direct the study and are incorporated into the project. Each Exploration guides the student through the research process and project completion. The book is divided into four sections- Geography Explorations, Civics Explorations, History Explorations, and Economics Explorations. See the Table of Contents in the sample pages for more specific topics. Reproducible pages are provided for student use. They include Directions, Expectations, a Work Log, a Research Log, and an Evaluation Rubric to guide the student.
ISBN 978-1-63279-086-6 – Purchase Explorations here.
About the Authors:
Rae Harris and Elizabeth Duncan are veteran teachers and curriculum specialists who have worked with gifted children throughout their careers in Denver Public Schools. They first developed these kinds of projects for use in their own schools. Aware of the challenges classroom teachers face in differentiating for their most able students, they wanted to make them available for wider use.
Related posts
Categories

Tags

Latest posts

These new Escape Room Mysteries are sweeping the nation! Great for the entire class to

Independent Extensions Projects for Gifted and High Ability Students by Rae Harris and Elizabeth Duncan

20 Reading Comprehension Activities and 12 Writing Activities for Reporting Research Without Copying Latest Book

Recent Comments

EXPLORATIONS is an incredibly well-designed book. It is reminiscent of badge books for...

By SBMWroble

November 18, 2019

This blog is a great resource of information on the Black Hills and...

By joshsackmann

November 18, 2019

I have chosen two teaching resources that relate to OSEU 1. 1. http://www.tolerance.org/blog/helping-students-connect-standing-rock The...

By alyssa.florey

November 18, 2019

Calendar